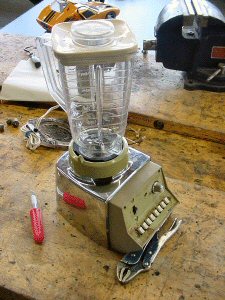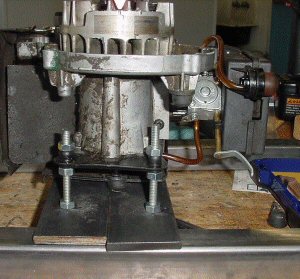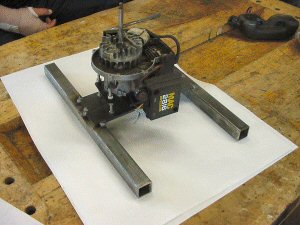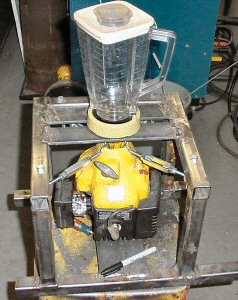 The inspiration for this project came from a ToolTime episode and from these websites
NOV 21.... WELL... it appears that we DON'T have a centripetal Clutch. that is the next step. FIND a clutch and ADAPT our screaming machine to make it fit

NOV 29... CLUTCH... you don't need a clutch! 3 major manufacturers of gas powered blenders do not use clutches... "it is a technique thing" according to the makers of the blenderblaster.

DEC 12... HOLD ON! we are at the eve of our debut.... it will be smooth!

Jan 24... ALIVE after 2 weeks of rebuilding the lower housing to eliminate the leak from the crankcase and replacing the spring (both actions require a complete teardown) the class has fun delivering smoothie goodness to teachers and students during first period.

JAN 29... REBUILT the carb--> new needle valve, reeds, and fuel pump. easy start... tons of power... at last, the fruits of our labors taste SO SWEET
1 part JUICE, 1 part ICE, 1 bottle of PRE-MADE SMOOTHIE in a bottle

JAN 30... RECIPE du jour: 1 red bull, handful raspberries, a gurgle of juice, and SOME ice... 4 seconds later WHAMMY!!!!!

Feb 1... Recipe: 1 small tub of vanilla yogurt, 1 part ice, 1 part juice, 1 handfull berries. MMMM yummy goodness... lots of seeds

FEB 14... 1/3 bottle coffeemate caramel, 16 OZ strong SUMATRA Coffee, ice
SUPER FRAPPACINO!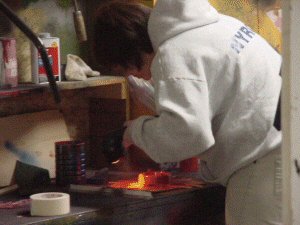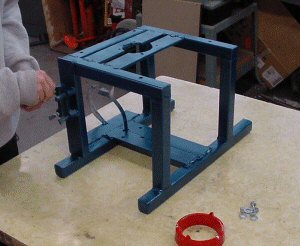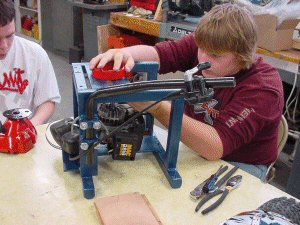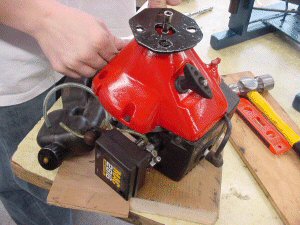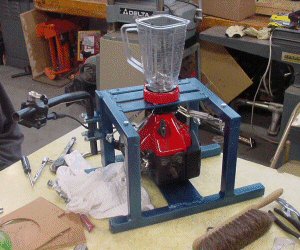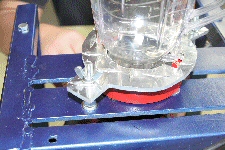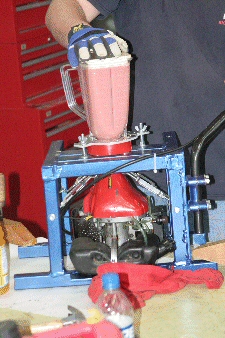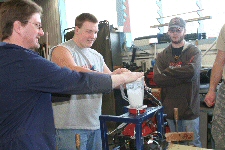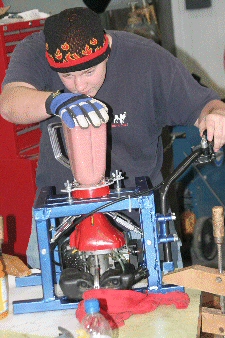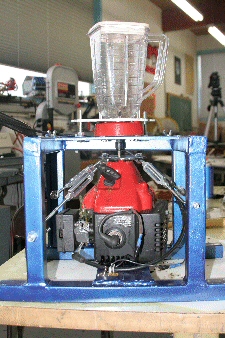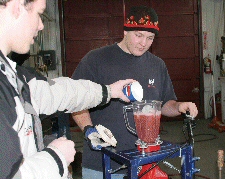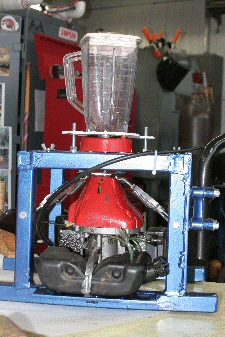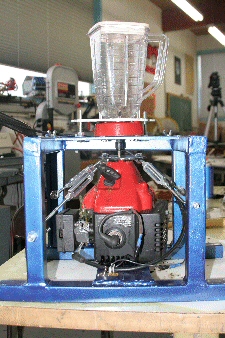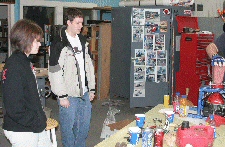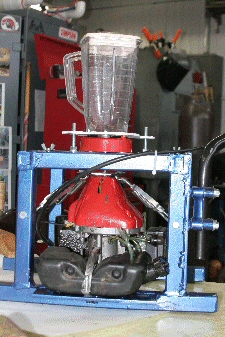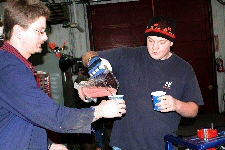 1 part ice

1 part berries

a slosh of juice

1 tub of Berry Yogurt

1 teenage serving of Redbull

Blast it into
AN EXPLOSION OF FLAVOR
WHAMMY!!!!!!