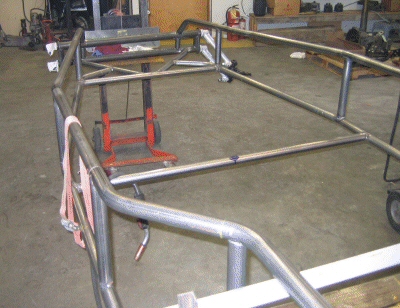 Chassis fabricated by ASAP Fabrication in The Dalles, OR

Chassis design Jack WIll-ASAP

120 wall steel 1.5" tube

.098 wall steel 1" tube

10 degree front camber

hoops for front shocks

rear hoop to support 4.3V-6

Bus trans mount

Chassis welded to 6" wider warrior beam

Delivered Dec 13

Received from PPC July 9(see below)
NOW the fun can REALLY BEGIN!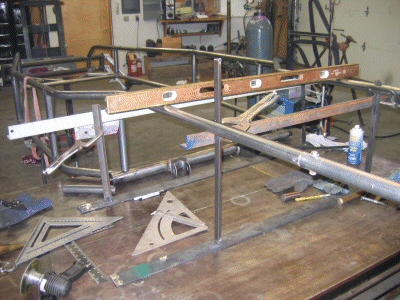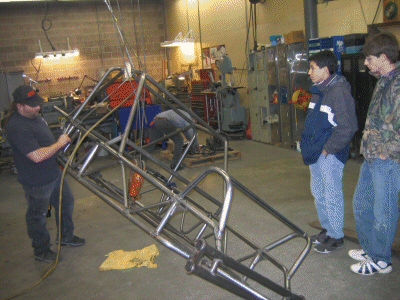 BOB lowering the chassis from the rafters for Ed and Casey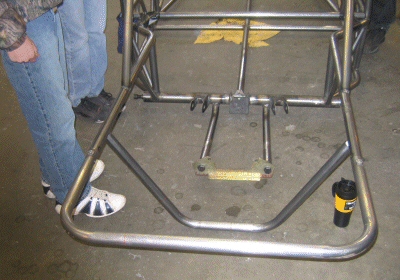 Rear hoop for Motor support Coffee cup in picture for "scale"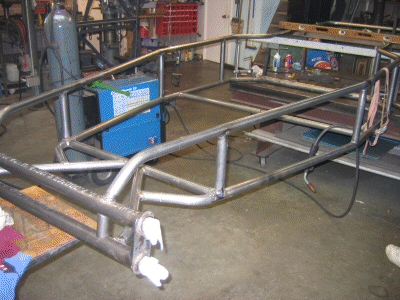 Fabrication progress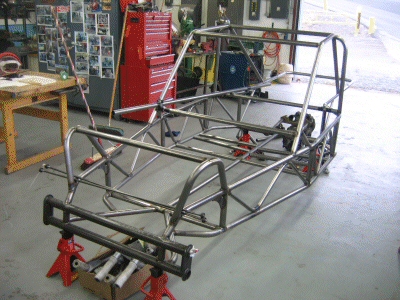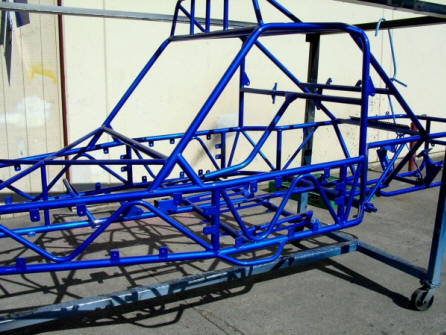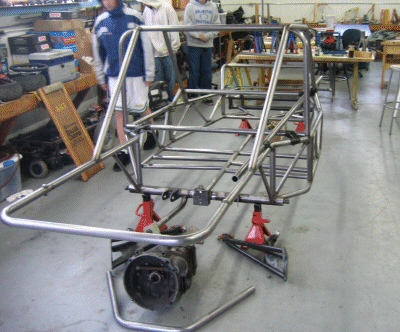 AND.. here is how it turned out after Portland Powder Coating was done with it.
with the help of PRO-TOOLS the honker shop builders will be able to create quality bends for tubing on the rear chassis and accessories.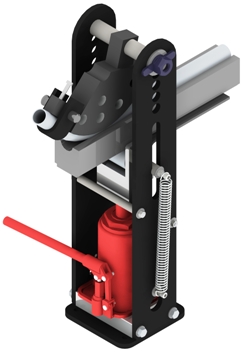 HPM 200 with 1 and 1.5" tubing dies
Completely portable move to any location,

no electric or air needed

Make accurate smooth bends without

kinking, wrinkling, or crushing

Heavy duty friction free roller

20 Ton hydraulic cylinde