Allen Cox came up on April 11 and spent a good portion of the day with the Shop class designing and building a front suspension with minimal bump steer similar to larger rails.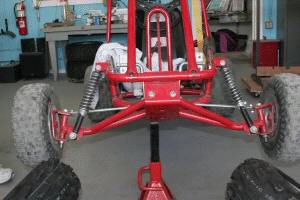 THIS IS THE STOCK FRONT END AND STANCE
The concept is that the arms are parallel in the X and Y orientations.
Using rod ends and inserts from ROD END SUPPLY.

High misalignment inserts allow the rear component of the front arms to move is a circle compared with the front arms that move up and down.

Banshee stock spindles and tie rods set the length of the arms.

The upper arms are set back about 1 inch or 10 degrees to allow the wheels to lean into the corners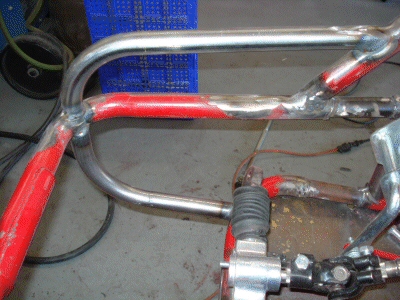 Shock mount and suspension hoop
AND NOW.....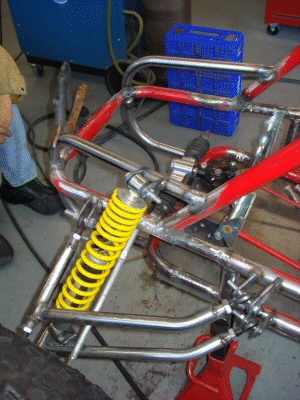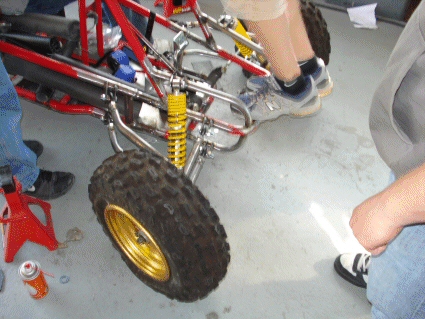 testing for bump steer... not much here!
Insert outside action shot HERE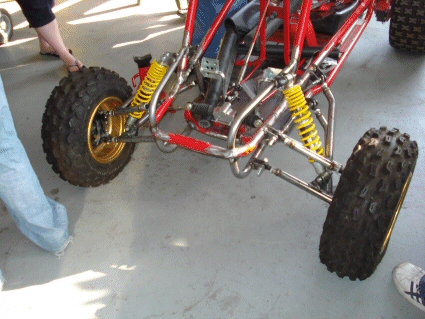 A LONG WAY FROM STOCK! THANKS JAXWORKS