D60 Double Shear arms for full Hydraulic Steering install images on a Stock '93 Dodge D60 axle with stock knuckles
Thank you Sky for your support.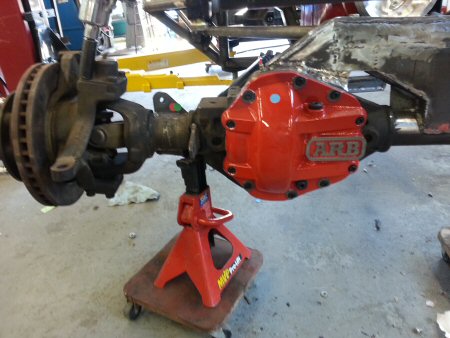 Stock Dana 60 front axle out of a 93 Dodge 1-ton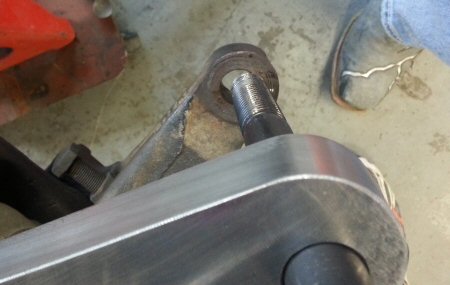 Some machining was required to make the two holes line up. (less than 1 hour)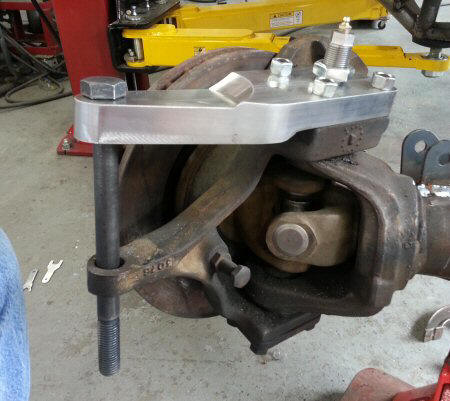 Removal of the top cap, and spring.
Quick work with an impact driver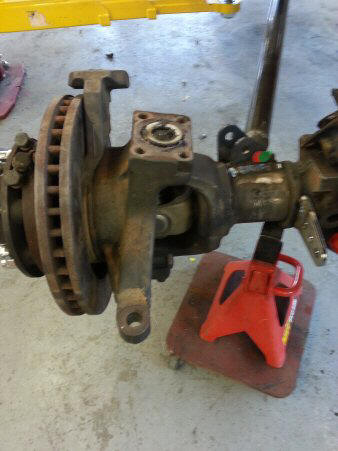 removal of the spring to be replaced with
the pressure disk included in the kit.
the disk included with the kit was too thick,
so we had to manufacture a 10 gauge disk in shop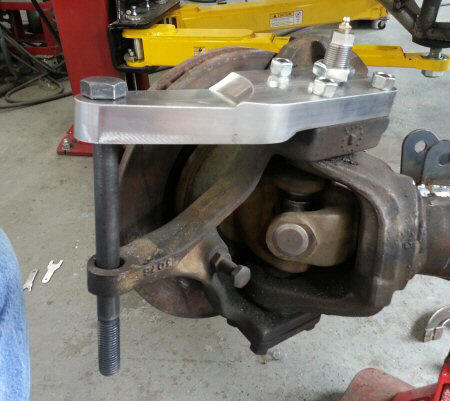 As you can see... the stock DANA 60 has a little different height than the REID knuckles the kit was designed for. not a problem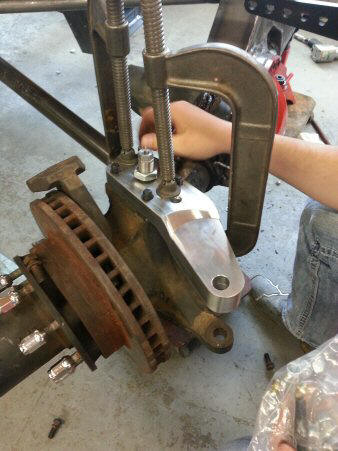 Clamps held the arm in place when for
the new studs to be installed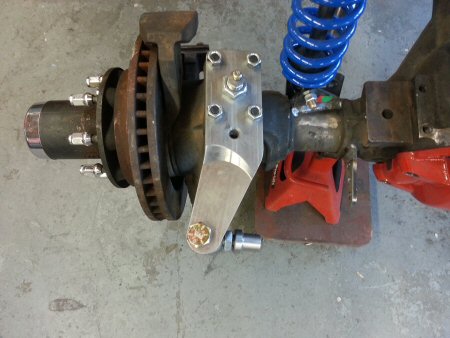 the kit from SORD has all the hardware needed.
Left and right are obvious
time to install and preload pin... 30 minutesthe most time was spent cycling the steering knuckle, measuring, and determining the best
location for the heim based on the change in
angle due to caster. Stock D60 knuckles are
clocked a little different from each other.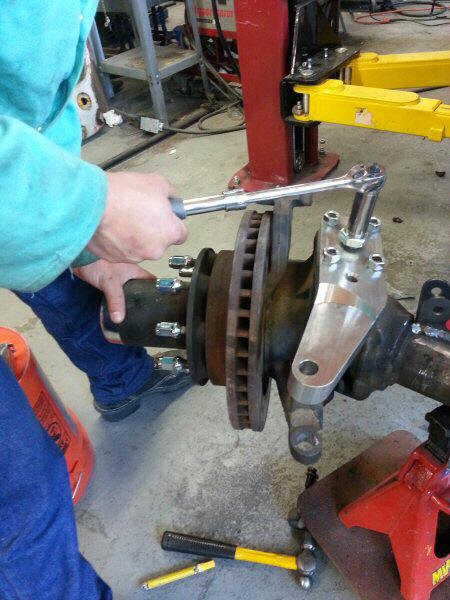 in our scenario, we measured the best location to
push and pull with our Hydraulic ram and
set the heim location. (est time: 30 minutes)the preload on the pressure bolt should be enough
to hold it in place with a slight resistance to
turn when fully greased, then lock it down.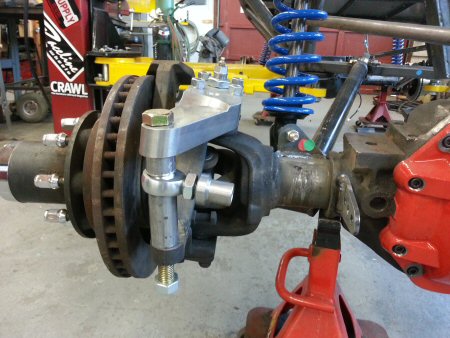 we finished the install with new bolts to fit the stock D60 and will connect the rams
the PSC ram in the image above is sitting in the ram mount.